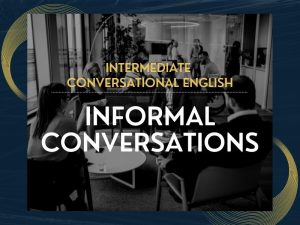 Intermediate Conversational English : Informal Conversations
By Faculty of Hospitality and Tourism, Phuket Campus, Prince of Songkla University
      This course will let learners grow their confidence in everyday speaking topics and listen to a range of conversational recordings in real-life English environments. They will be able to learn skills and shortcuts like a native English speaker.
LO1 :To be able to confidently and naturally speak in English language on wide range of everyday topics.
LO2 : To expand students' English language knowledge.
LO3 : To improve students' English vocabulary using online activities.
LO4 :To be able to build English speaking skills.
LO5 :To enhance students' English listening skills by listening to a native speaker.

Assessment and Evaluation criteria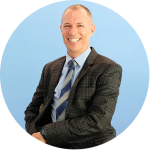 Assistant to the Dean for International Affairs and Student Development
Faculty of Hospitality and Tourism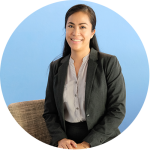 Veronica Aguilos Jamieson
Lecturer
Faculty of Hospitality and Tourism
Creative commons สัญญาอนุญาตสิทธิ์
"สื่อการสอนนี้เป็นส่วนหนึ่งของ PSU lifelong และเผยแพร่ภายใต้สัญญาอนุญาตสิทธิ์แบบ Creative Commons ด้วยเงื่อนไข CC BY NC SA"