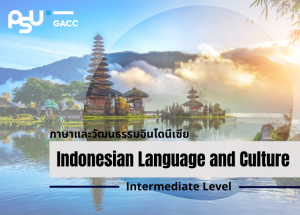 Indonesian language and Culture Course (Intermediate level)
By Global Affairs and Corporate Communication Center (โดย ศูนย์กิจการนานาชาติและสื่อสารองค์กร) และ Yogyakarta State University สาธารณรัฐอินโดนีเซีย
Practical Indonesian communication skills in a professional way in various contexts and situations: congratulations, hopes and wishes, professions, seasons and weather, health, Indonesian culinary, tourism, environment, arts and culture, education, figures, and entertainment.
Learners understand grammatical rules and usage correctly and effectively.
LO1 : To correctly apply the grammatical usage of Indonesian language in specific situations.
LO2 : To understand and use formal vocabulary related to various situations effectively.
LO3 : To enhance the international language skills, as an elective third-language among PSU staff and students.
Measurement and evaluation criteria for the course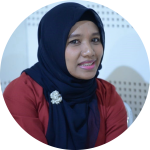 Indonesian and Literature Study Program
Faculty of Language and Arts
Yogyakarta State University, Indonesia.
Creative commons สัญญาอนุญาตสิทธิ์
"สื่อการสอนนี้เป็นส่วนหนึ่งของ PSU lifelong และเผยแพร่ภายใต้สัญญาอนุญาตสิทธิ์แบบ Creative Commons ด้วยเงื่อนไข CC BY NC SA"