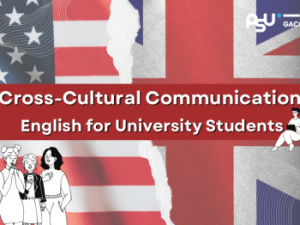 Cross – Cultural Communication English for University Students
By Global Affairs and Corporate Communication Center (โดย ศูนย์กิจการนานาชาติและสื่อสารองค์กร)
      Practical English skill development in four dimensions: speaking, listening, writing, and reading, in that order of importance. Grading will be given on a Satisfactory/Unsatisfactory basis.
LO1 : to improve the general English competency of staff and students at PSU.
LO2 : to increase the international atmosphere on PSU campuses.
LO3 : to enable students and staff represent themselves and PSU better in international gatherings, social media and professional virtual spaces.
Measurement and evaluation criteria for the course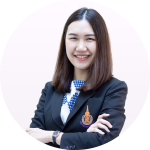 Miss Thamonwan Dankittikul
Business Administration Lecturers (English Program)
Faculty of Management Sciences
Creative commons สัญญาอนุญาตสิทธิ์
"สื่อการสอนนี้เป็นส่วนหนึ่งของ PSU lifelong และเผยแพร่ภายใต้สัญญาอนุญาตสิทธิ์แบบ Creative Commons ด้วยเงื่อนไข CC BY NC SA"